Youth Baseball
Developing Future Broncos
Providing Competitive Baseball for Homeschool Athletes
The OKC Broncos Youth Baseball program seeks to create opportunities for young men (and women!) to develop fundamental skills, play competitive baseball, and build relationships with other home school players in the greater OKC metro area.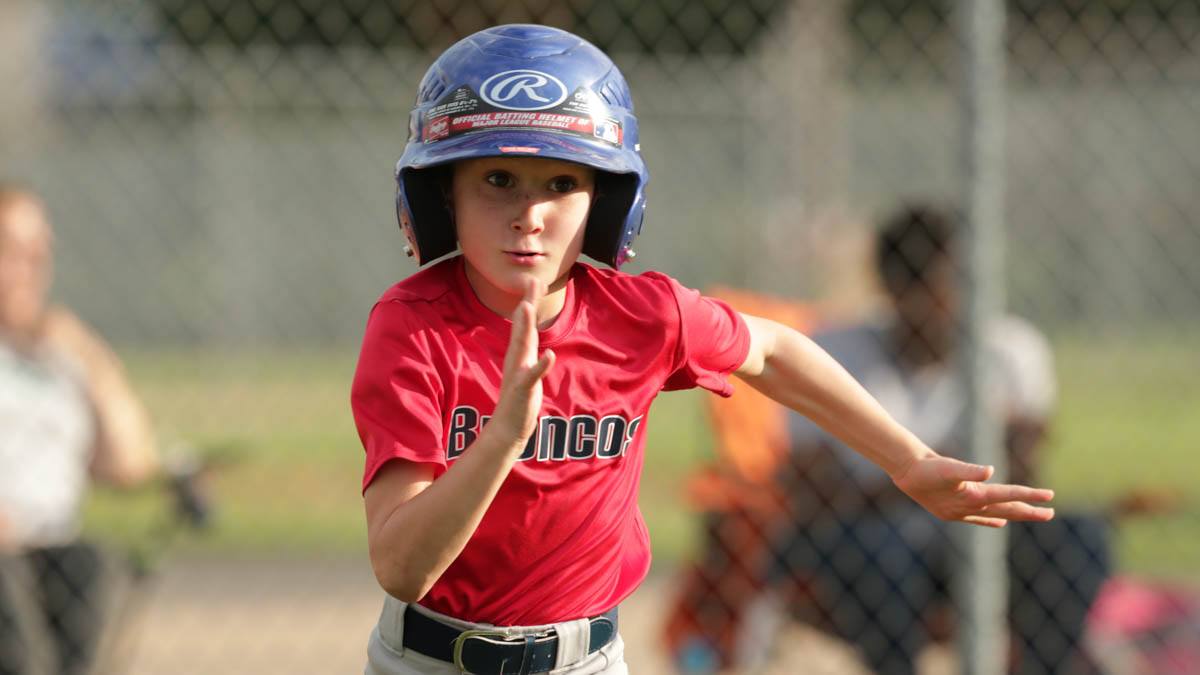 Competition
Our teams emphasize healthy competition and player development. We equip players with the fundamentals to improve wherever they are on their baseball journey.
Community
We value player and family relationships and seek to build a healthy community of support for homeschool athletes and their families.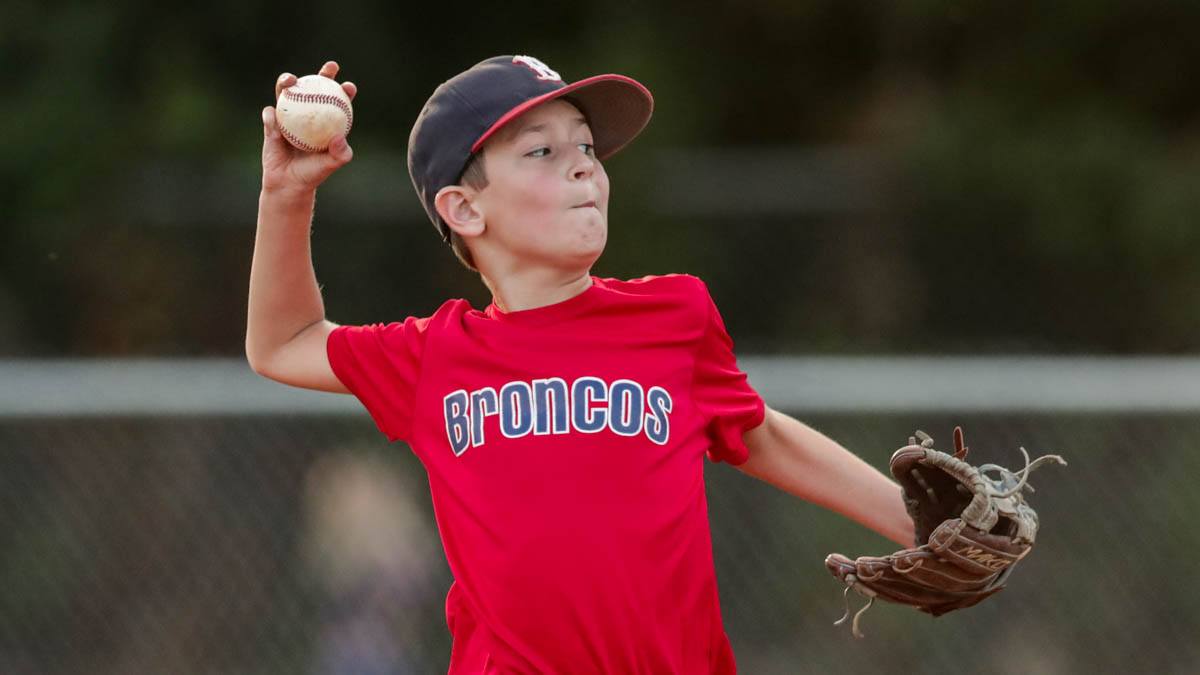 Character
We view baseball as a tool for developing character in young athletes. Our coaches emphasize respect, hard work, and sportsmanship.
Players of all ages and skill levels are welcome! All players will need a teachable attitude and commitment to work hard. Each OKC Broncos team is managed by a head coach. Team fees, practice schedules, and other items will vary from team to team. In general, OKC Broncos teams are organized with homeschooling families of all sizes and budgets in mind.
League: Broncos teams compete in the Putnam City Optimist league
Cost: Varies from team to team, and is kept as affordable as possible for homeschool families of all sizes and budgets
Spring 2019 Dates: Most teams begin practicing in January or February. The season runs from mid-March to late June. Commitment is typically two (2) nights per week.
If you are new to Broncos baseball and would like to learn more about what to expect, feel free to contact us.
OKC Broncos youth baseball teams operate under the umbrella of the OKC Broncos high school and junior high programs, providing a natural path for youth players to develop skills feed into school ball beginning in 6th grade. While the youth teams primarily consist of home school players, it is not exclusive, and non homeschooled athletes often join teams as space allows.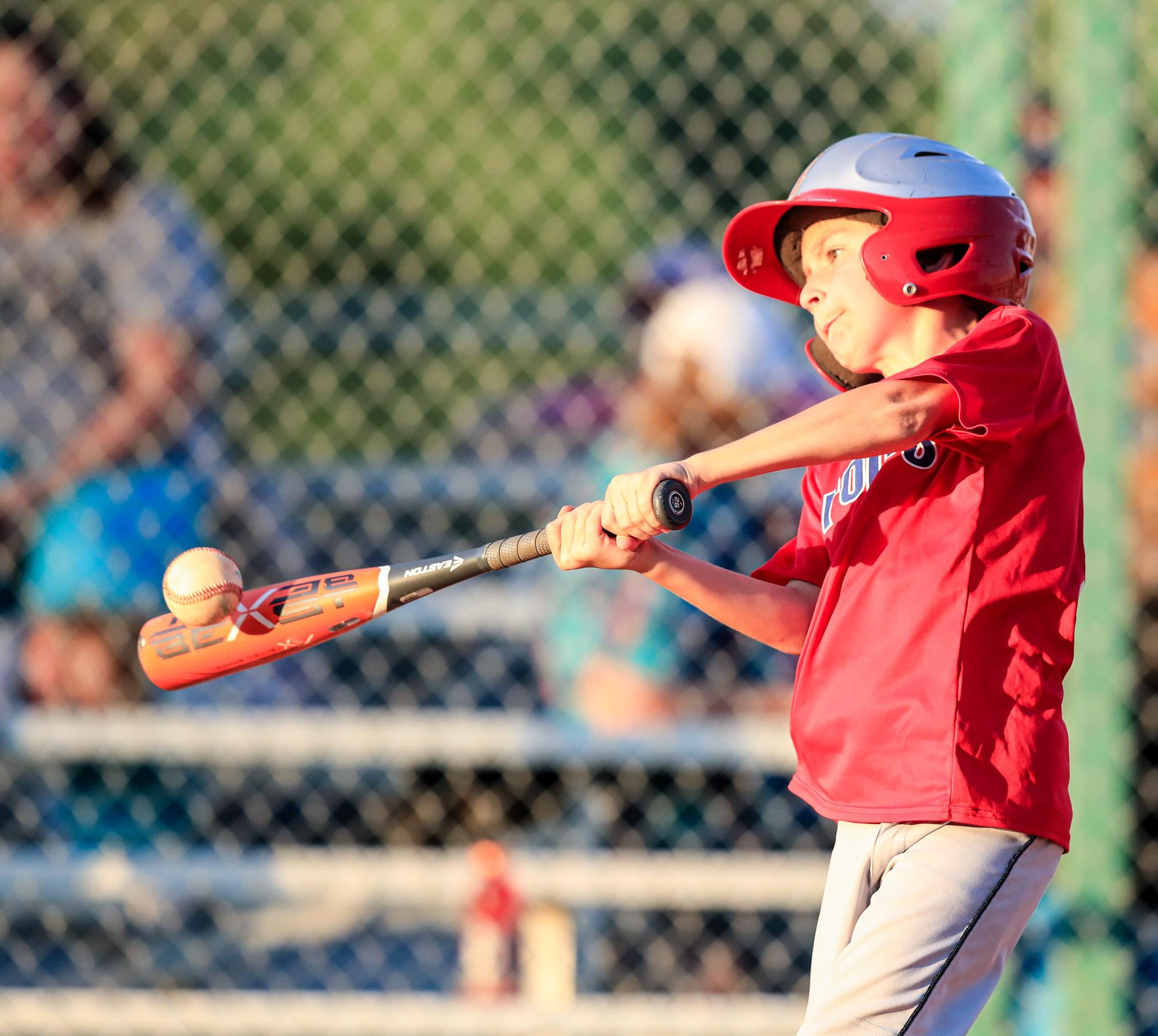 OKC Broncos youth baseball teams span ages 5 to 12 years old. The purpose of youth baseball is to provide a foundation of good fundamentals and instill a love of the game which players can take with them into school ball at the junior high level. The descriptions below are general – specific teams and rosters in each age group usually vary between spring and fall seasons.
5/6U T-Ball
Coaches teach basic fundamentals and an introduction to the game of baseball. Depending on the number of players and available coaches, there will often be a second younger team of 4-5 year olds.
7/8U Coach PItch
Players learn to hit the ball off of live pitching and get more of a "real baseball" experience. There are typically 2-4 Broncos teams in this category per season.
9U Beginner Kid Pitch
Beginner level kid pitch experience. Typically one team in this age group per season.
9/10U Kid Pitch
For experienced kid pitch players or advanced players coming out of their final coach pitch season. Usually 2-3 teams in this age range.
11/12U Kid Pitch
Players continue to build on their foundation and prepare for the transition from youth ball to school ball (junior high). Usually 1-2 teams in this age range.
Age cutoffs for 2020-21 seasons are May 1, 2021. Example: A player that turns 9 years old on April 30, 2021 is a 9U player, even though he begins the season as only 8 years old.
If you are interested in Broncos baseball, fill out the application form below. You are not making a commitment or guaranteeing a spot on a team,. You are simply making it possible for us to connect with you.
Player Information
If you have more than one player, please fill out the form once for each.
Frequently Asked Questions
When is the deadline/Can I sign up later this spring?
While players can be added to a team at any time, we encourage you to let us know if you want to play as soon as possible, for two reasons:
1. If we don't have enough players for a team/age group in early February, we have to let existing signups go so they have time to join other teams. If we have five signups in an age group in February, and then 7 more kids apply in March, it will be too late for that team to form.
2. Some age groups are more popular than others, and fill up very quickly. Signups may be open through January, but your son's age group may run out of spots early in the month. If you think you'd like your son to play, please let us know soon!
SUMMARY: A player can added to an existing team with open slots at any time – but without enough signups early, that team may never exist. 
How Much Does it Cost to Play OKC Broncos Baseball?
Fees and costs vary according from team to team and are determined by the head coach. Basic costs include team fees, league fees, uniforms, and equipment. Coaches always do their best to keep costs as low as possible.
Generally team fees are around $80-$150 per player for the spring season, and potentially less during the fall.
Uniforms typically are $35-$80. Basic required equipment includes baseball cleats and a baseball glove. You may want your son to have his own bat, helmet, and batting gloves.
Where are the Practices and Games?
Practice locations vary from team to team and are determined by the head coach but generally take place in the NW OKC or Bethany area.
 Games are played at the Putnam City Optimist fields in Dolese Park on NW 50th between MacArthur and Meridian. Some teams may elect to play in tournaments as well.
What Age Group Should My Son Play In?
In the Putnam City Optimist league, your son's "baseball age" is his age as of May 1 of the year of the current season. The fall season is considered part of the spring season for the following year- meaning that the fall 2020 season is part of the spring 2021 season. Therefore, a player moves up one age group after the conclusion of the spring season.
EXAMPLE (2020-21): Tyler is 9 years old, and turns 10 on April 30, 2021. Tyler is a 10 year old for the Spring 2019 season. In the fall of 2020 (part of the spring 2021 season) Tyler will be baseball age 11, even though his real age is only 10.
Jordan is 9 years old, and turns 10 on May 2, 2021. Jordan is 9 year old for the Spring 2021 season. In the fall of 2020 (part of the spring 2021 season) Jordan will be baseball age 10. Note that Jordan is only two days younger than Tyler; however, for baseball league purposes, he is in a younger age group.
Players are not allowed to play DOWN into a younger age group. Players can and often do play UP into an older age group for a variety of reasons: the player is advanced for his age, the team doesn't have enough players without combining age groups, or often because the player has an older sibling and the parents want to keep their children on the same team. Head coaches make the determination on whether a player can play up.