High School
Varsity Level Baseball Teams for Homeschool Athletes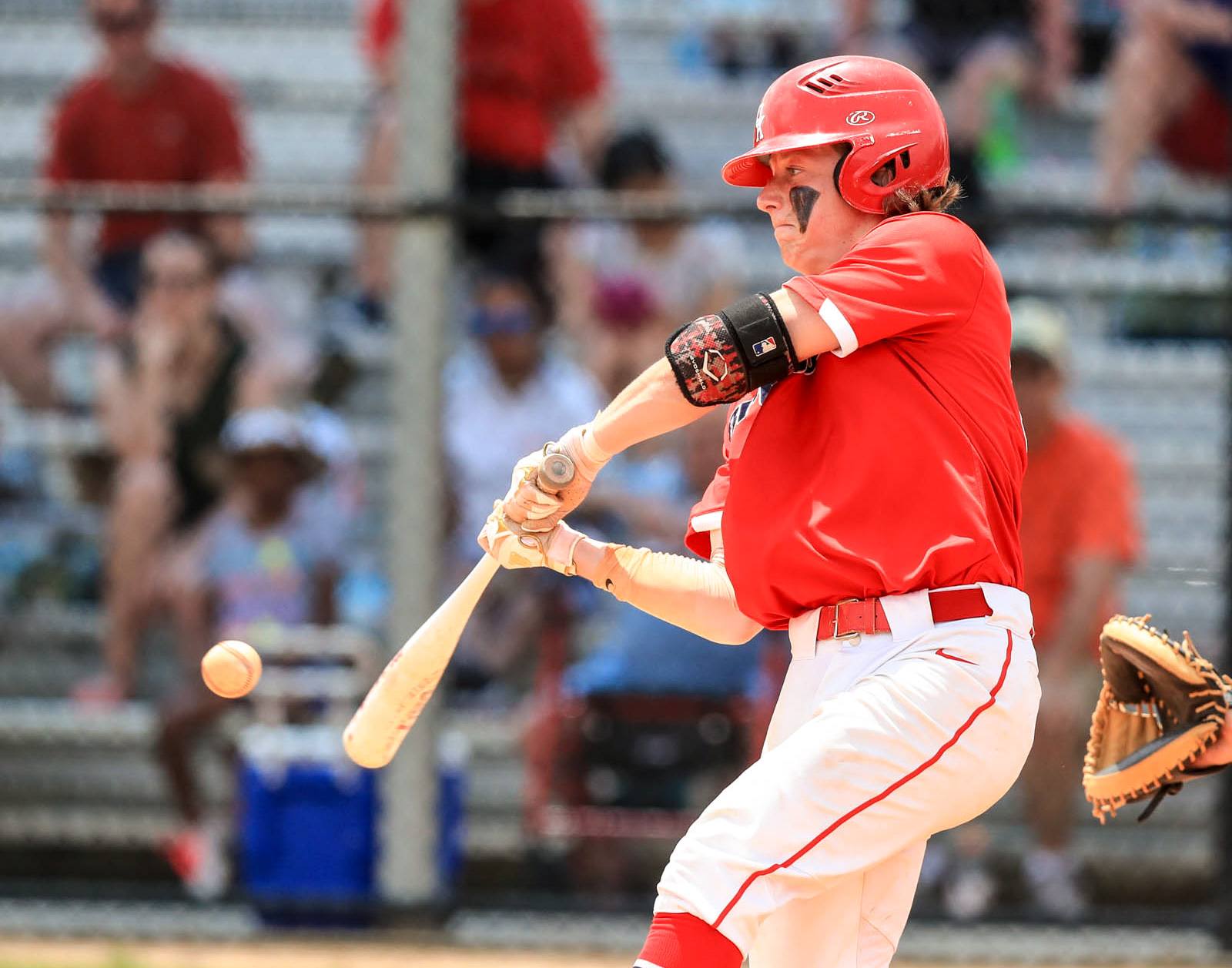 Competitive Varsity Baseball for Home School Students
The OKC Broncos varsity baseball team was established in 2000. Today, it is a full program that emphasizes strong fundamental and skills instruction, character and leadership development, and competitive opportunities for players looking to advance to the next level. The Broncos play a full varsity schedule that includes many 5A & 6A public and private school opponents,  and each spring season culminates in Florida for the national homeschool world series tournament. 
2021 Fall Camp Registration
We are now accepting registrations for fall camp.
Fall Camp will begin in late September.  
High School Schedule
The Oklahoma City Broncos play a competitive 5A/6A level varsity schedule during the spring season. Game times and locations below subject to change.
| Date | Time | Team | Opponent | Location | Innings | Notes | Gate/Concession |
| --- | --- | --- | --- | --- | --- | --- | --- |
| February 14, 2022 | 5:00 PM | HS - Varsity/Junior Varsity | Bishop McGuinnes | Bishop McGuinnes | Scrimmage | | |
| February 15, 2022 | 5:00 PM | HS - Varsity/Junior Varsity | Shawnee | Hefner | Scrimmage | | |
| February 18, 2022 | 4:30 PM | HS - Varsity/Junior Varsity | OCA | Hefner | Scrimmage | | |
| February 19, 2022 | 1:30 PM | HS - Varsity/Junior Varsity | Meeker | Hefner | Scrimmage | | |
| February 21, 2022 | 4:00 PM | HS - Varsity/Junior Varsity | Shawnee | Shawnee | Scrimmage | | |
| February 24, 2022 | 4:00 PM | HS - Freshman/Sophomore | JH - Red | Hefner | Scrimmage | | |
| February 25, 2022 | 4:00 PM | HS - Freshman/Sophomore | JH - Red | Hefner | Scrimmage | | |
| February 28, 2022 | 3:30 PM | HS - Varsity/Junior Varsity | Tulsa - Noah | Hefner | 7 - 5 | | |
| March 1, 2022 | 4:30 PM | HS - Varsity/Junior Varsity | Bethany | Bethany | 7 - 5 | | |
| March 3, 2022 | 2:00 PM | HS - Varsity/Junior Varsity | Practice | Hefner | Practice | | |
| March 4, 2022 | 5:00 PM | HS - Junior Varsity | Blanchard | Hefner | 5 - 5 | | |
| March 4, 2022 | 5:00 PM | HS - Freshman/Sophomore | Blanchard | Blanchard | 7 - 5 | | |
| March 5, 2022 | 11:00 AM | HS - Varsity/Junior Varsity | Casady | Casady | 7 - 5 | | |
| March 5, 2022 | 2:00 PM | HS - Freshman/Sophomore | Meeker | Meeker | 7 | | |
| March 7, 2022 | 4:30 PM | HS - Freshman/Sophomore | Carl Albert | Hefner | 5 - 5 | | |
| March 7, 2022 | 5:00 PM | HS - Varsity | Kingfisher | Kingfisher | 7 | | |
| March 8, 2022 | 3:30 PM | HS - Varsity/Junior Varsity | Tulsa - Noah | Tulsa - Noah | 7 - 5 | | |
| March 11, 2022 | 5:00 PM | HS - Varsity/Junior Varsity | Blanchard | Blanchard | 7 - 5 | | |
| March 12, 2022 | 1:00 PM | HS - Varsity/Junior Varsity | Edmond North | Edmond North | 7 - 5 | | |
| March 12, 2022 | 4:30 PM | HS - Junior Varsity | OKC Knights | OKC Knights | 7 - 5 | | |
| March 16, 2022 | | HS - Varsity | TBD | Tuttle | Tournament | | |
| March 17, 2022 | | HS - Varsity | TBD | Tuttle | Tournament | | |
| March 18, 2022 | | HS - Varsity | TBD | Tuttle | Tournament | | |
| March 19, 2022 | | HS - Varsity | TBD | Tuttle | Tournament | | |
| March 21, 2022 | 5:00 PM | HS - Varsity/Junior Varsity | Destiny Christian | Hefner | 7 - 5 | | |
| March 24, 2022 | | HS - Varsity | TBD | Select Location | Tournament | DFW Area | |
| March 24, 2022 | | HS - Junior Varsity | TBD | Select Location | Tournament | DFW Area | |
| March 24, 2022 | | HS - Freshman/Sophomore | TBD | Select Location | Tournament | DFW Area | |
| March 25, 2022 | | HS - Varsity | TBD | Select Location | Tournament | DFW Area | |
| March 25, 2022 | | HS - Junior Varsity | TBD | Select Location | Tournament | DFW Area | |
| March 25, 2022 | | HS - Freshman/Sophomore | TBD | Select Location | Tournament | DFW Area | |
| March 26, 2022 | | HS - Varsity | TBD | Select Location | Tournament | DFW Area | |
| March 26, 2022 | | HS - Junior Varsity | TBD | Select Location | Tournament | DFW Area | |
| March 26, 2022 | | HS - Freshman/Sophomore | TBD | Select Location | Tournament | DFW Area | |
| March 28, 2022 | 5:00 PM | HS - Freshman/Sophomore | Bishop McGuinnes | Hefner | 5 - 5 | | |
| March 31, 2022 | | HS - Varsity | TBD | Bethany | Tournament | | |
| March 31, 2022 | | HS - Freshman/Sophomore | TBD | Choctaw | Tournament | | |
| April 1, 2022 | | HS - Varsity | TBD | Bethany | Tournament | | |
| April 1, 2022 | | HS - Freshman/Sophomore | TBD | Choctaw | Tournament | | |
| April 2, 2022 | | HS - Varsity | TBD | Bethany | Tournament | | |
| April 2, 2022 | | HS - Freshman/Sophomore | TBD | Choctaw | Tournament | | |
| April 4, 2022 | 4:30 PM | HS - Varsity/Junior Varsity | Destiny Christian | Destiny Christian | 7 - 5 | | |
| April 5, 2022 | 4:30 PM | HS - Freshman/Sophomore | Carl Albert | Carl Albert | 5 - 5 | | |
| April 5, 2022 | 5:00 PM | HS - Varsity/Junior Varsity | Edmond North | Edmond North | 7 - 5 | | |
| April 7, 2022 | | HS - Varsity | TBD | Carl Albert | Tournament | | |
| April 8, 2022 | | HS - Varsity | TBD | Carl Albert | Tournament | | |
| April 9, 2022 | | HS - Varsity | TBD | Carl Albert | Tournament | | |
| April 11, 2022 | 5:00 PM | HS - Varsity/Junior Varsity | Casady | Hefner | 7 - 5 | | |
| April 12, 2022 | 4:30 PM | HS - Freshman/Sophomore | OKC Knights | OKC Knights | 7 - 5 | | |
| April 14, 2022 | | HS - Varsity | TBD | Guthrie | Tournament | | |
| April 14, 2022 | | HS - Freshman/Sophomore | TBD | Carl Albert | Tournament | | |
| April 15, 2022 | | HS - Varsity | TBD | Guthrie | Tournament | | |
| April 15, 2022 | | HS - Freshman/Sophomore | TBD | Carl Albert | Tournament | | |
| April 16, 2022 | | HS - Varsity | TBD | Guthrie | Tournament | | |
| April 16, 2022 | | HS - Freshman/Sophomore | TBD | Carl Albert | Tournament | | |
| April 18, 2022 | 3:00 PM | HS - Varsity/Junior Varsity | Practice | Hefner | Practice | | |
| April 18, 2022 | 5:00 PM | HS - Freshman/Sophomore | Bethany | Hefner | 5 - 5 | | |
| April 19, 2022 | 4:30 PM | HS - Varsity/Junior Varsity | Dale | Dale | 7 - 5 | | |
| April 21, 2022 | 5:00 PM | HS - Varsity/Junior Varsity | Bishop McGuinnes | Hefner | 7 - 5 | | |
| April 22, 2022 | 5:00 PM | HS - Varsity/Junior Varsity | Chandler | Chandler | 7 - 5 | | |
| April 23, 2022 | 1:00 PM | HS - Junior Varsity | OKC Knights | Hefner | 7 - 5 | | |
| April 23, 2022 | 1:00 PM | HS - Freshman/Sophomore | OKC Knights | Hefner | 7 - 5 | | |
| April 25, 2022 | 5:00 PM | HS - Varsity | Kingfisher | Hefner | 7 | | |
| April 25, 2022 | 5:00 PM | HS - Freshman/Sophomore | Bishop McGuinnes | Bishop McGuinnes | 5 - 5 | | |
| April 26, 2022 | 3:00 PM | HS - Varsity/Junior Varsity | Practice | Hefner | Practice | | |
| April 28, 2022 | 3:00 PM | HS - Varsity/Junior Varsity | Practice | Hefner | Practice | | |
| May 2, 2022 | | HS - Varsity | TBD | Florida | HWSA | | |
| May 3, 2022 | | HS - Varsity | TBD | Florida | HWSA | | |
| May 4, 2022 | | HS - Varsity | TBD | Florida | HWSA | | |
| May 5, 2022 | | HS - Varsity | TBD | Florida | HWSA | | |
| May 6, 2022 | | HS - Varsity | TBD | Florida | HWSA | | |
| May 7, 2022 | | HS - Varsity | TBD | Florida | HWSA | | |